FLUX was our first collaborative project in Fashion + Tech exploring digital and physical works. The concept of the project was to create a virtual reality world that would allow the outcome of the designs to organically develop and create a fashion collection.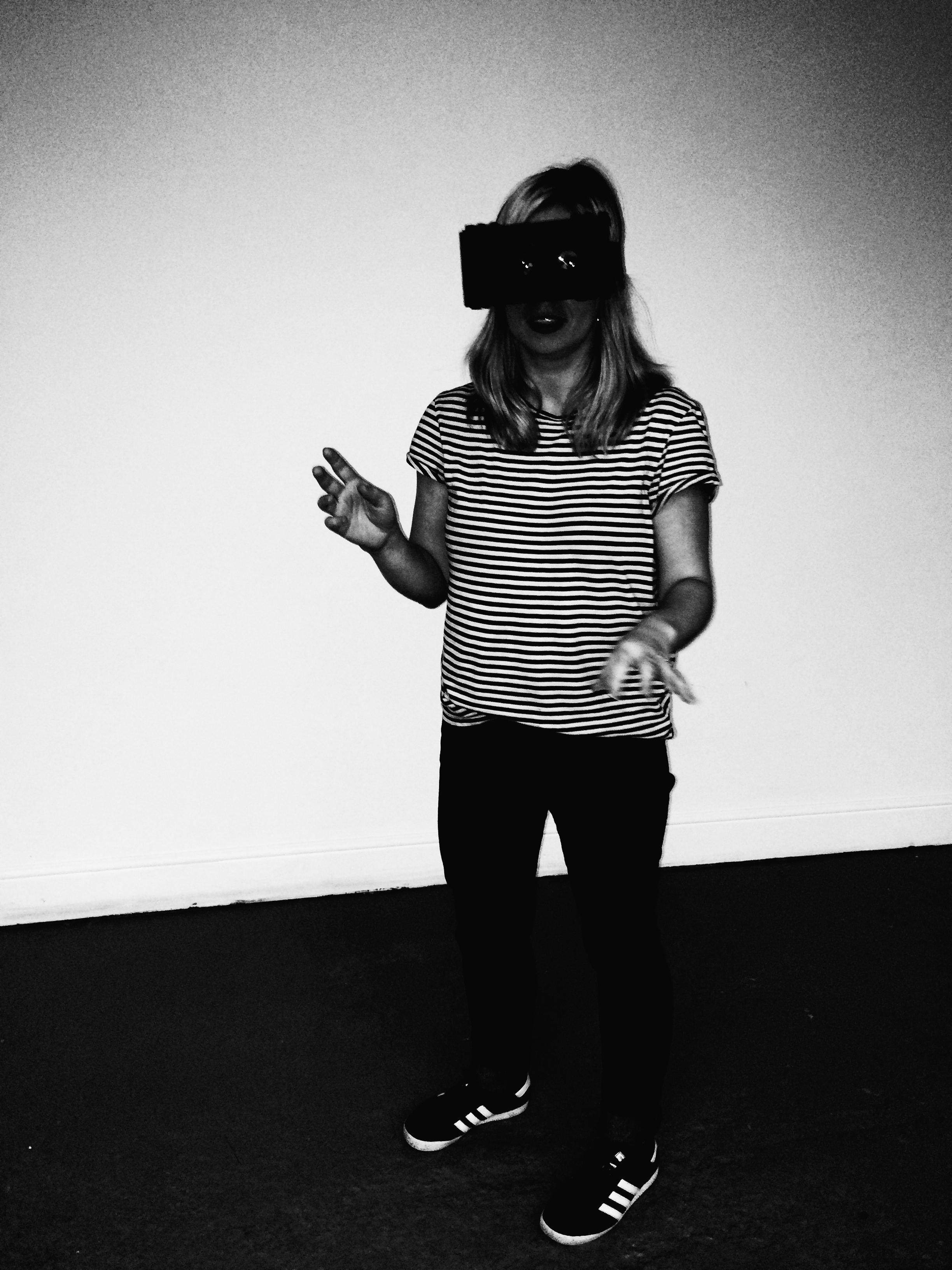 For this we examined light and form and the interconnected relationship they have with one another. The VR was a conceptual space that allowed light and form to naturally exist in a digital real time environment. The outcomes from the VR development determined the digital print design of the shirts, creating a unique contemporary collection.
These were presented within a minimal exhibition space, along with the virtual reality headsets, allowing the viewer to be completely immersed in the digital and physical aspects of the project.