LO 1.0 was the launch of
a 3 part series of experimental sonic sculpture installations. Combining experimental and techno
music with physical,
digital and virtual works
in-collaboration with Glasgow's Sub Club.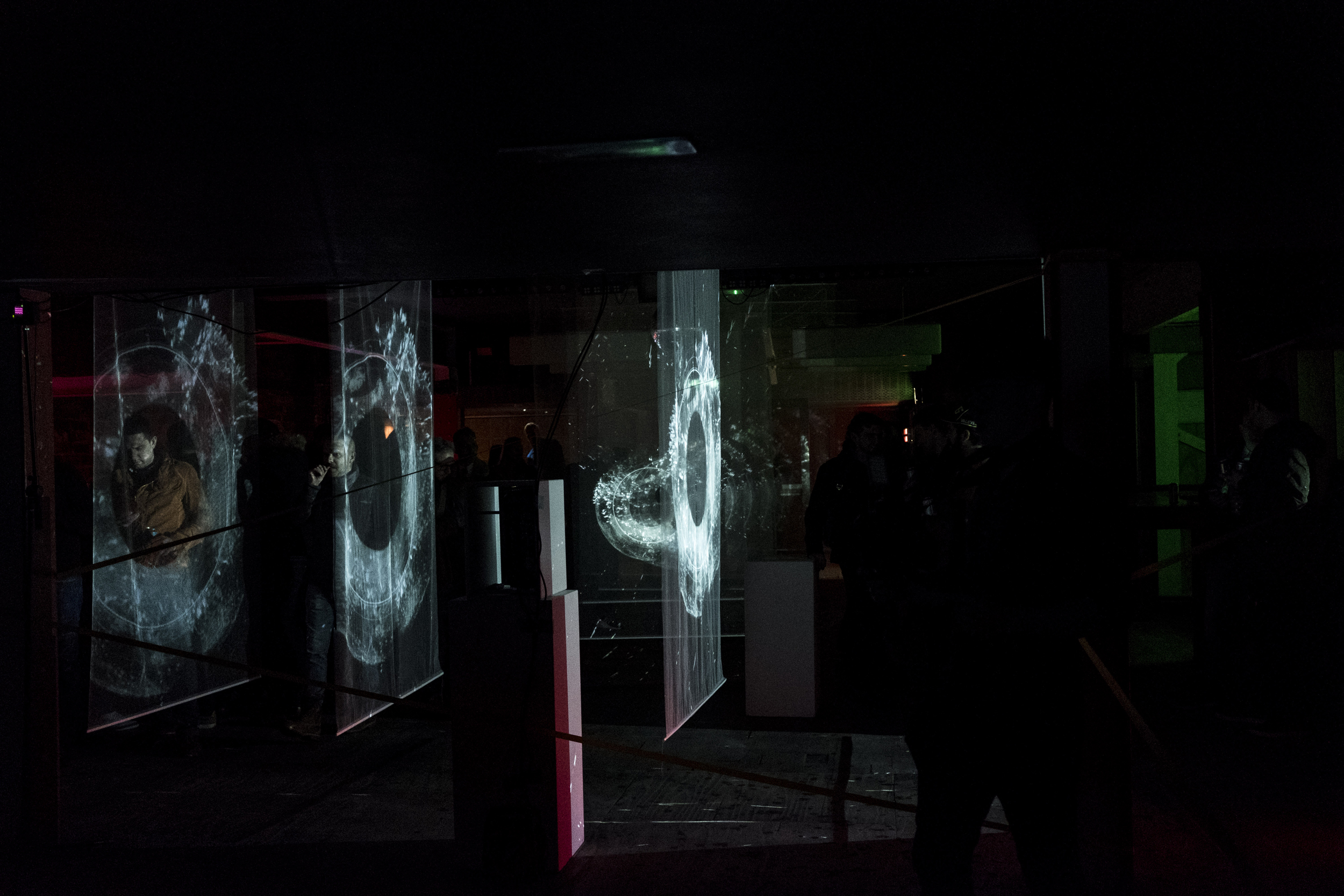 Presented as series of digital immersive experiences, LO 1.0 was an experimental virtual reality and real time projection installation. The work, based on low frequency techno soundscapes waveforms generated a sensory environment of graphical form and sonic sculptures.
Low-frequency waveforms contain tons of energy that are absorbed in us and the space we occupy. Exploiting the Sub Club's Martin Audio sound-system and Body Sonic dance
floor, LO 1.0 transported the audience to a hybrid digital AND physical space where audio is a form that could be heard, felt and seen.